Conference Program
The Official Program of the Eighth International Conference "The Austrian School of Economics in the 21st Century" will be available at the end of September. This is because our conference has an open Call for Papers until September 9th. Anyhow, besides our great Keynote Speakers, we have a series of special activities that make of our event... Much More than a Conference!
---
2019 Hayek Lifetime Achievement Award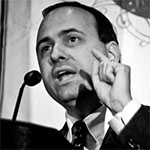 Each year, the Hayek Lifetime Achievement Award honours an outstanding economist, business leader, or writer of our times whose work and lifetime achievements best exemplify the principles of freedom and free enterprise represented by Friedrich A. v. Hayek and the Austrian School of Economics.
During the Austrian Conference we'll hold the 2019 Hayek Lifetime Achievement Award Ceremony and Gala. This year's laureate will be Tom Woods, who is a Senior Fellow of the Mises Institute, host of The Tom Woods Show, best-seller author, and one of the most popular libertarians in the world.
---
Contra Krugman Podcast Live Recording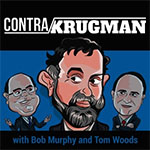 Contra Krugman is a weekly podcast that critiques the New York Times column of economist Paul Krugman. Its Hosts are Bob Murphy and Tom Woods. An episode of Contra Krugman will be recorded at the Conference, with the presence of Tom and Bob, and in front of a live audience.
---
Austrian Economics Walking Tour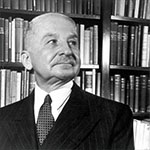 We are going to have a special pre-conference program on Tuesday, November 12, with an Austrian School of Economics Walking Tour. We will visit the landmarks of the Austrian School and the places where the original Austrians lived and met. On top of that, we'll be hosting a social event to meet and greet before the Conference starts.
---
Publication in Academic Journal Libertas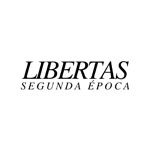 It is already agreed with Journal Libertas that it will publish a special issue with a selection of the papers presented at the conference. Libertas is an interdisciplinary journal founded by Juan Carlos Cachanosky, one of the most prominent Austrian economists in the Spanish-speaking world.
---
Free Market Road Show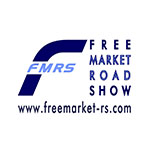 Started in 2008, the Free Market Road Show (FMRS) is the biggest libertarian event in the world. The FMRS brings together renowned economists, leading politicians and prominent business leaders every year to discuss current economic problems and possible solutions. At the Austrian Conference we will hold a special FMRS discussion panel.
---
Austrian Economics from an Austrian Point of View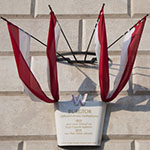 Leading scholars from Austria will be presenting current state of affairs of the Austrian School of Economics in the country where it was born. More information on this panel coming soon.