Executive Summary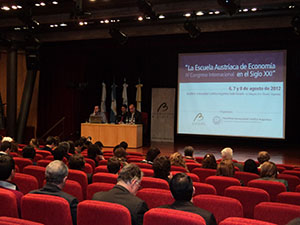 From the August 6th to 8th took place in Rosario (Argentina) the Fourth International Conference "The Austrian School of Economics in the 21st Century." For the second time it was held at the Catholic University Campus and it was co-organized by the School of Economics of the Catholic University. CMT Group, an institution devoted to online education, was a co-organizer too. Taking advantage of this synergy, Jeremy Shearmur (PhD) taught a webinar as a pre-conference event.
During the conference, three special panels were held. Two of them were by the I+E and the third one by ESEADE. Moreover, Unión Editorial Argentina displayed its on a special stand.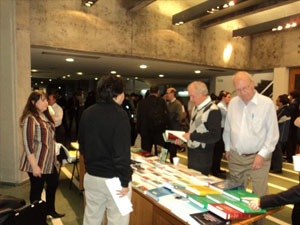 This fourth edition of the conference had very important keynote speakers: Calvin Hayes (Brock University, Canada), Kurt Leube (Stanford University, United States), Christopher Lingle (Universidad Francisco Marroquín, Guatemala), Lawrence White (George Mason University, United States) y Gabriel Zanotti (Instituto Acton, Argentina). In most cases, our conference is for our keynotes the first opportunity they had to visit Latin America.
Finally, thanks to the generous support of Naumann Foundation, the conference had simultaneous interpretation throughout the whole event. This allowed a much fluent interaction with speakers who do not have Spanish as a mother tongue.