Executive Summary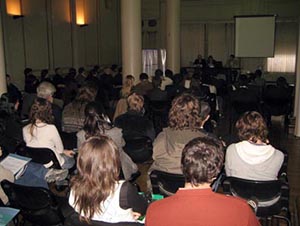 From August 7th thru 9th it was held the Second International Conference "The Austrian School of Economics in the 21st Century" that took place at the Chancellor's Government Building of Rosario National University (UNR). The event was organized by Bases and Hayek Foundations and it had the presence of outstanding specialists, both local and international.
The conference programme, which was comprised of thirty two lectures, was highlighted by six excelent Keynote Speakers: Julio César de León Barbero (Guatemala), Guido Hülsmann (Germany), Calvin Hayes (Canada), Giampaolo Garzarelli (Italy), Ricardo M. Rojas (Argentina) and Gabriel Zanotti (Argentina). They were joined by important professors and researchers from all parts of Argentina as well as from the rest of the Americas (Colombia, Guatemala, Brazil, Venezuela and USA) and Europe (Netherlands and Czech Republic). Every lecture was attended by a very important audience of students, professors and independent professionals from several countries (Argentina, Venezuela, Costa Rica, Panama, Germany, Austria, Canada and Italy).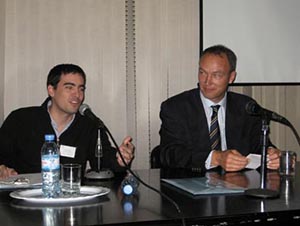 Further, apart from the authorities of Bases and Hayek foundations, Professor Antonio Barés (Academic Secretary of UNR) and Dr. Gudrun Graf (Austrian Ambassador in Argentina) participated in the opening ceremony.
Finally, the organizers, with the intention of providing access to the Austrian School of Economics to every person interested, hired a person to record the entire conference. This videos, as well as the audio, will be available on the internet for its download.